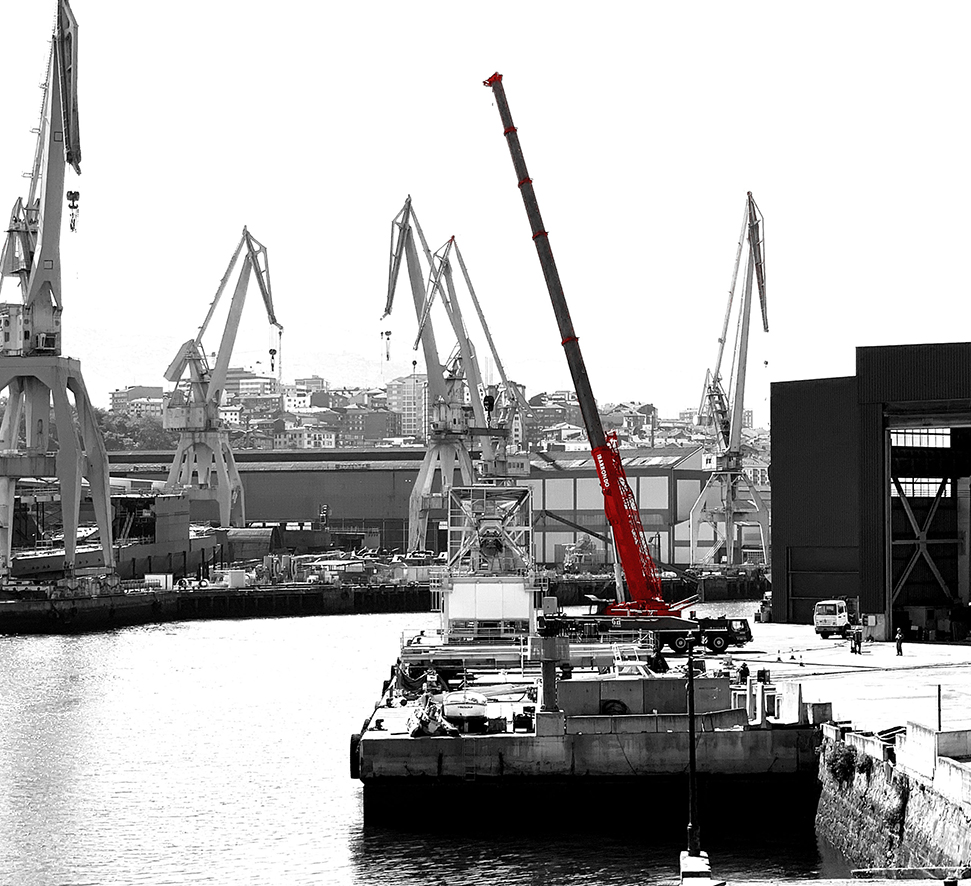 We started as a transport family business in 1956. The needs and demands of the market led to the incorporation of our first crane, 18-ton crane no. 1, in 1970, which opened new paths and business areas for us. It also made us change the corporate name to Gruas y Transportes Ibarrondo S.A.
This involvement in the lifting business resulted in the acquisition of several 160-ton cranes in 1987. They were suitable for manoeuvres which required handling large public work pieces: bridges, beams and the like as well as manoeuvres at the port: unloading steel and iron goods and concrete structures.

These years brought consolidation and growth to the company in a setting with multiple business opportunities, which allowed us, by taking over competitors, to become a leading company in the sector due to our reliability and capability. This capability was reinforced with the incorporation of a 650-ton crane into our fleet in 2000. It was the largest telescopic mobile crane in the market at that time.
In order to respond to the new challenges and requirements of our clients, we entered a new phase of intense growth by taking over other companies. Thus, GTM Norte was established in 2005 and GPK in 2011. These assets have made us more versatile and capable to deal with any kind of manoeuvres in various geographical areas.
Simultaneously, in order to meet our own needs and provide support for lifting works, we have been adding some lifting platforms over the years. The fast growth of the rental market gave rise to the incorporation of the company Plataformas Ibarrondo in 2002.
But we keep moving on. In recent years we have made considerable investments in more capable and versatile lifting technology to meet our clients' needs. In 2016 we acquired a Liebherr LTM 1750 and in 2018 a Liebherr LG1750, which, together with the renewal of part of the machinery pool, has enabled us to be present in new markets such as the wind power sector.
We have maintained the family business spirit with which the company was established over 60 years ago. Our track record is based on soundness, experience, capability and corporate responsibility. Throughout this time, we have been able to tackle the most attractive challenges, resolving them in a reliable and forward-looking manner.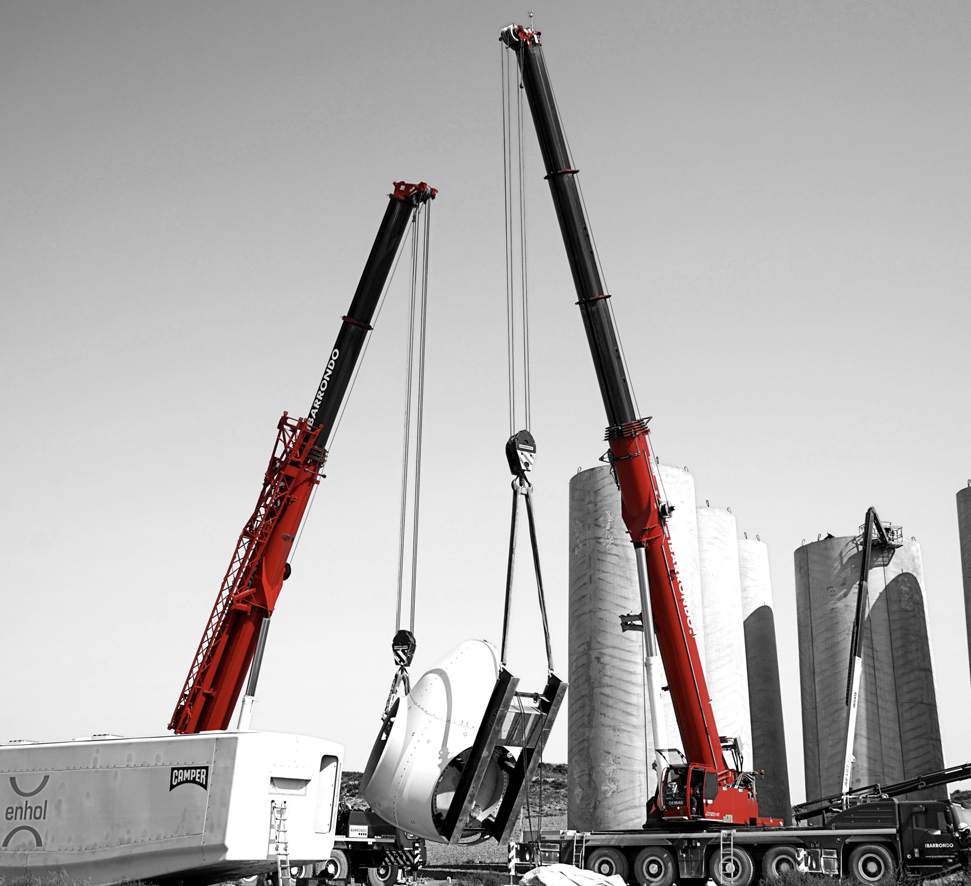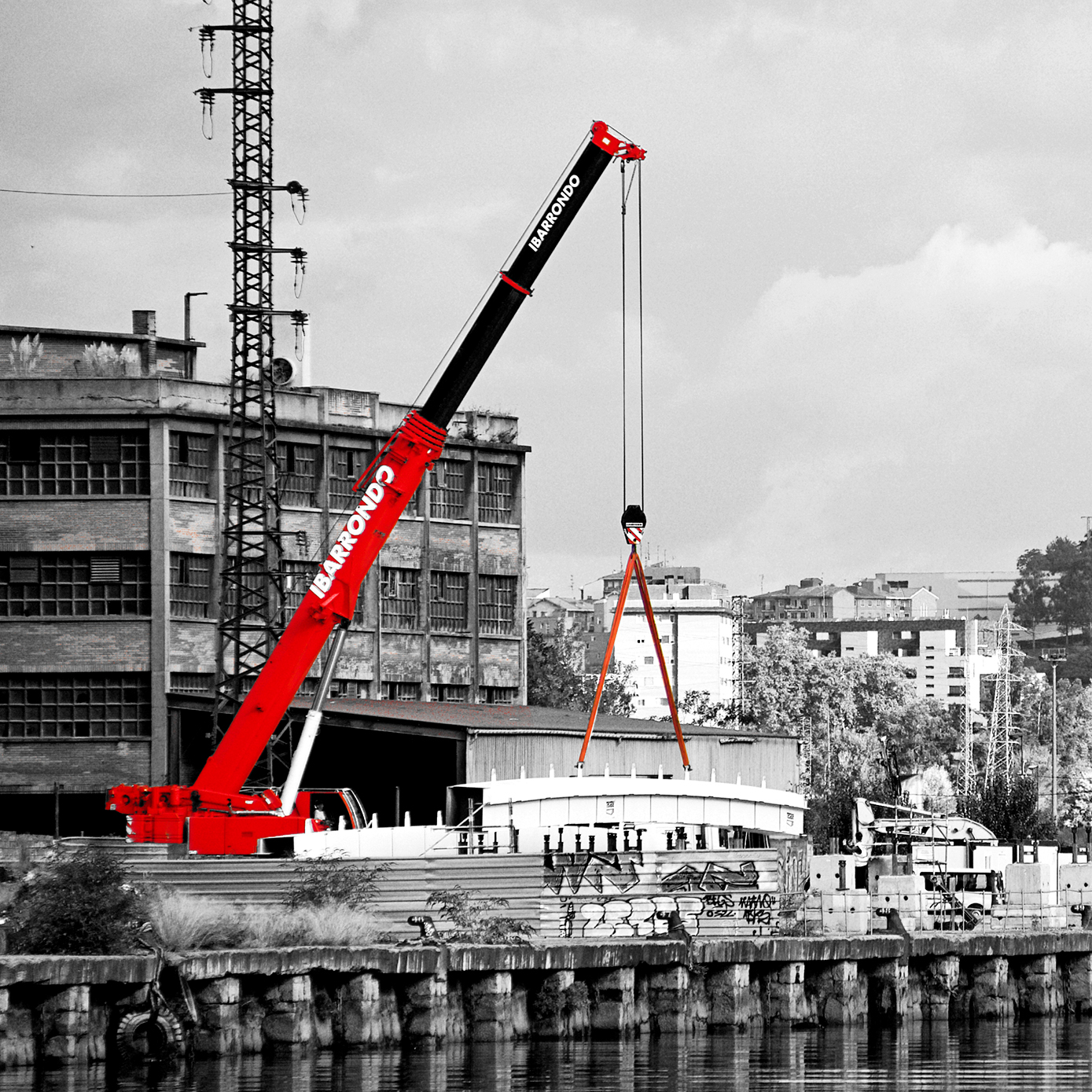 Zorrozaurre
MANOEUVRE FOR THE ASSEMBLY OF NEW BRIDGE IN SAN IGNACIO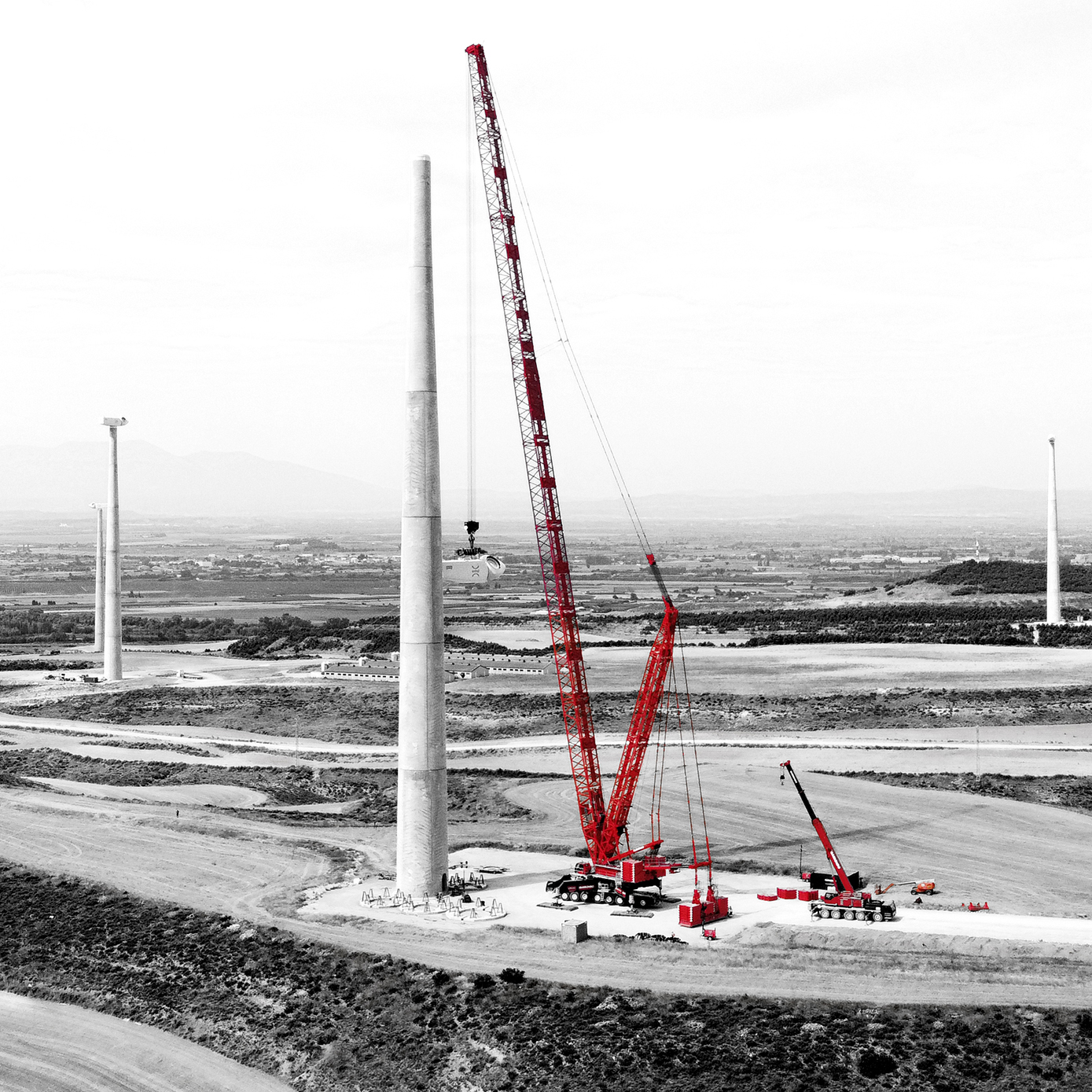 Ablitas Cabanillas
MANOEUVRE FOR THE ASSEMBLY OF WIND TURBINE IN WIND FARM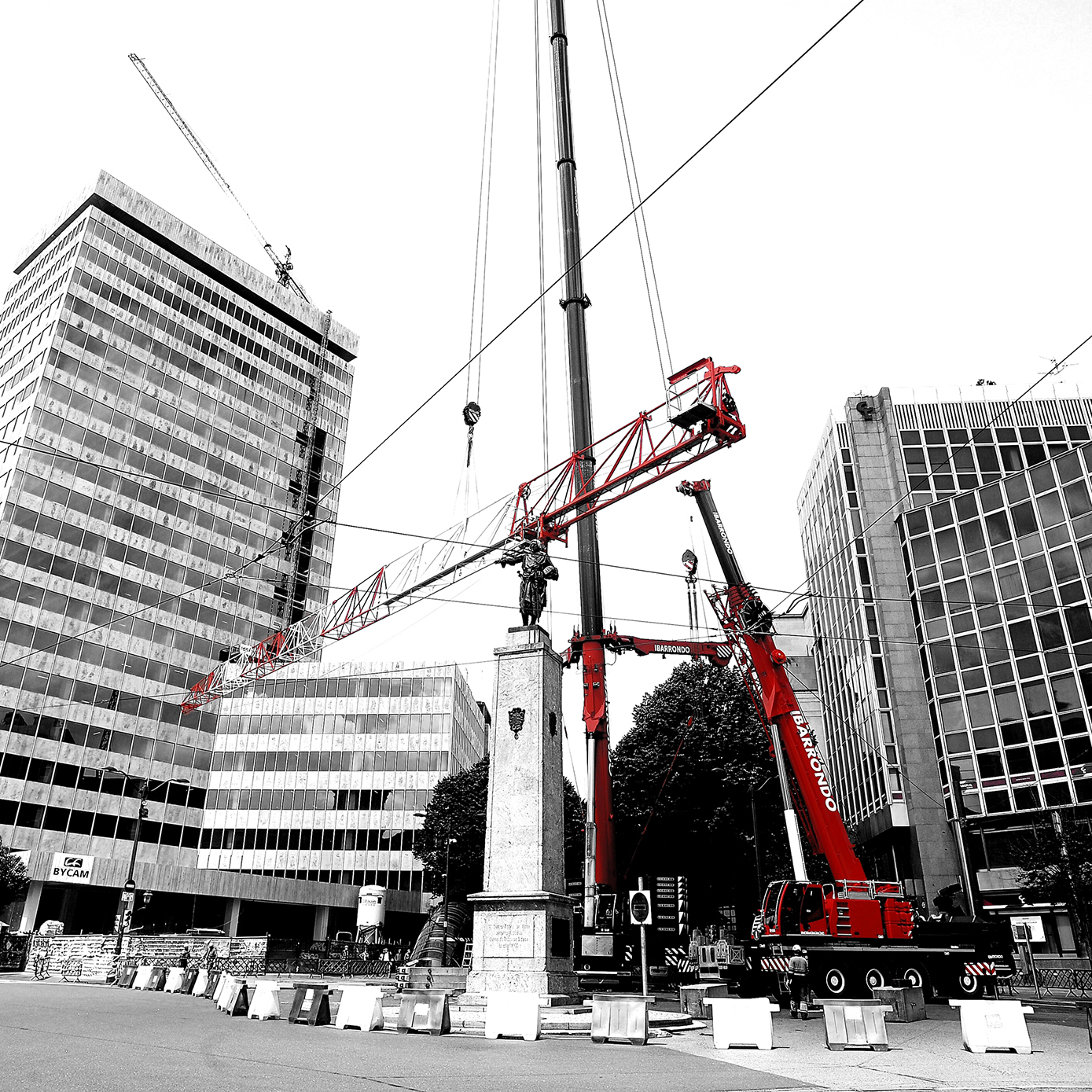 Bilbao
MANOEUVRE FOR THE INSTALLATION OF TOWER CRANE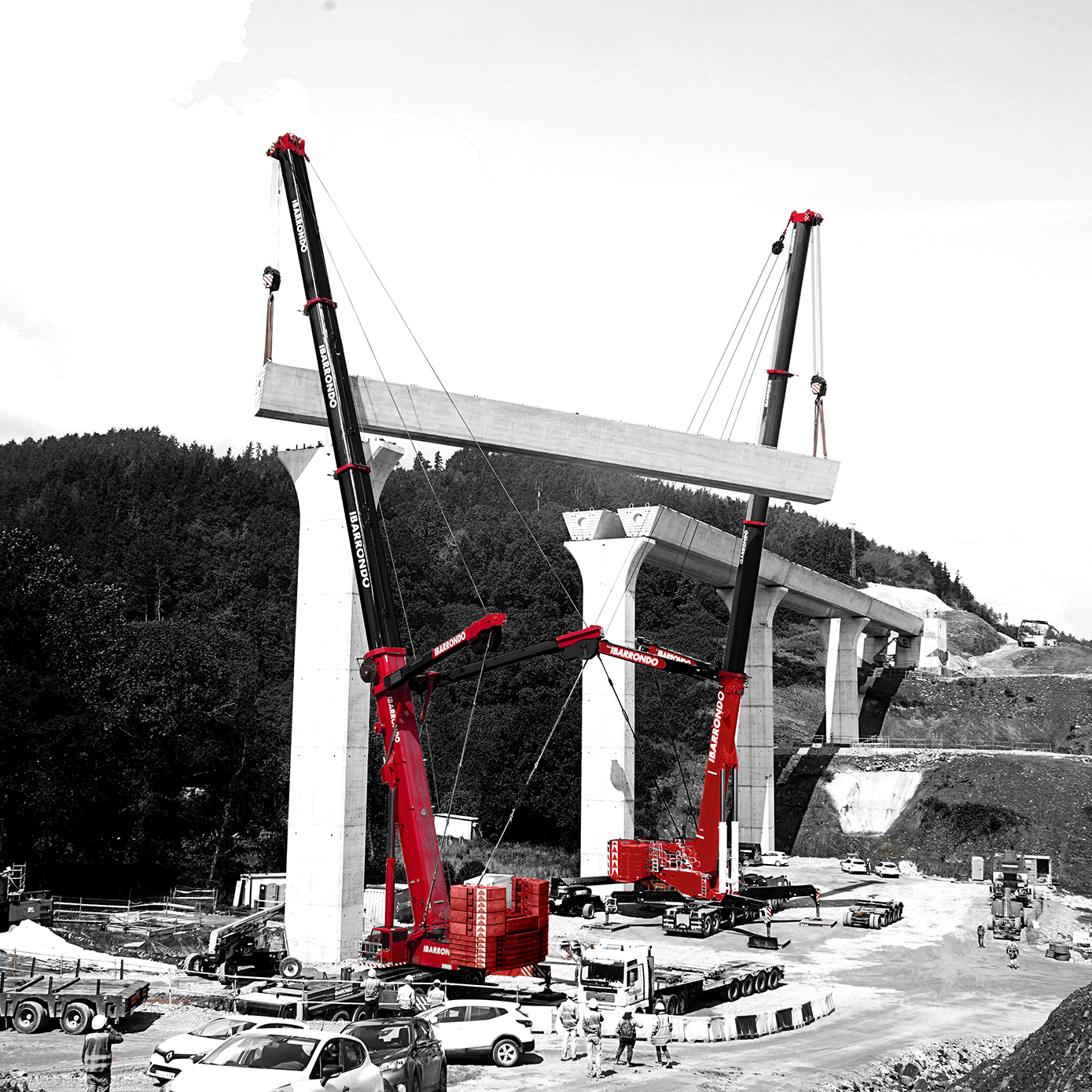 TAV Amorebieta constructions
MANOEUVRE FOR THE ASSEMBLY OF BEAMS IN VIADUCT FOR THE BASQUE Y